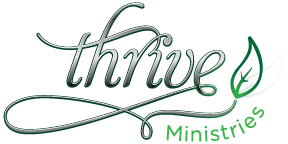 Thrive Ministries provides pastors and their spouses with resources that enrich their lives and develop skillsets. We focus on spiritual, relational, physical and emotional health through small groups, retreats, an annual Pastor's Day, and specialized groups and services that deal with burnout prevention, 'unfinished business', spiritual growth and relational growth. Bottom line is - We want pastors and their families to thrive.
Current job openings at Thrive Ministries
Currently this employer doesn't have any openings.